Winchester

Chester is our new F1 stud from Colorado, both parents are AKC registered. He call him a silver fox colour because of his copper red colour highlighted with silver. He is a total comedian and a super friendly guy who knows no strangers. Our youngest daughter loves to play chase with him, the rest of us laugh when he chases his tail on command. He will even wave his paws back and forth in the air as he rolls over just to get us to clap and laugh for him! His favourite thing is to be with everyone and the center of attention. Winchester stands 17" at shoulder and weighs 40 pounds.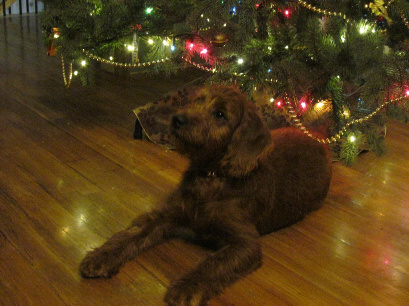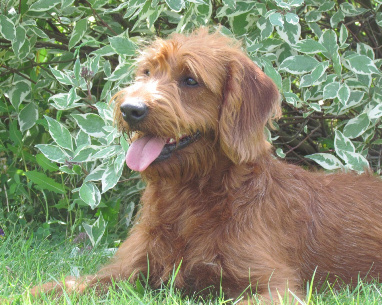 Prince

Prince is our CKC registered Purebred Standard Poodle Stud. He has an impressively soft brushable coat which is sure to pass on to his puppies. He is also a very quiet mannered loving guy who is eager to be with you.
Prince weighs 55 pounds and stands 24" at shoulder.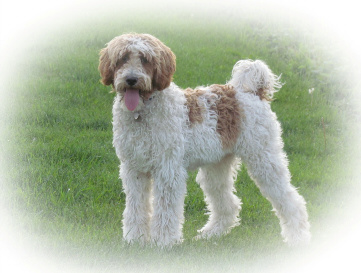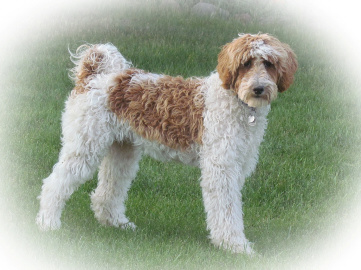 Retired: Kobi
Kobi was our Moyen Poodle a small size from European lines classified between Standard and Miniture size. Kobi is from AKC registered champion Russian heritage. Kobi weighs 22 pounds and stands 20 inches at the shoulder. He has a very loyal personality and is enjoying his new family.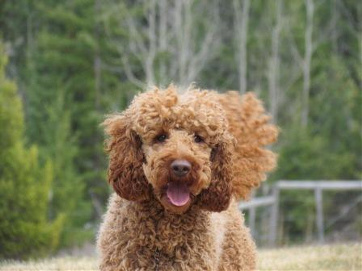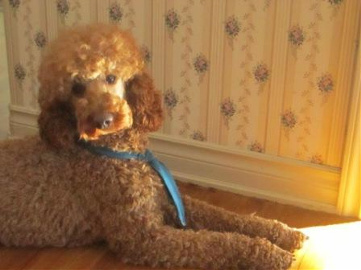 Retired: Robby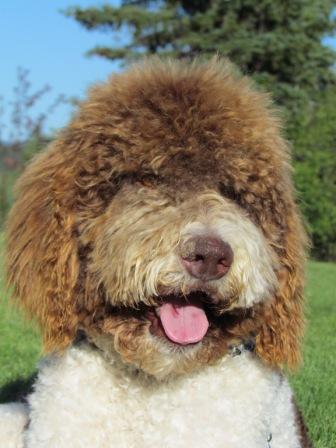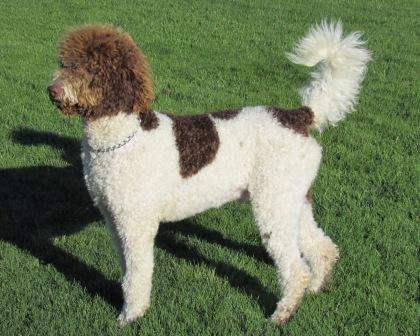 Robby, our Aspen Ridge F1B Labradoodle Stud, came to us in 2012. His 2013 & 2014 litters born on our ranch were gentle and somewhat comical just like Robby! He has been just the perfect dog in every way. Robby retired in 2015 and now in 2016 lives a fun life on the island and loves to splash in the ocean!!

Retired: Cooper

Cooper, our Aspen Ridge Purebred Standard Poodle Stud, came to us in 2012 as an already proven stud. His 2012 & 2013 litters born on our ranch have exceeded our expections with dark mellow eyes, black noses, awesome coats, black foot pads, and sweet temperaments!
We kept Cooper's offspring for our own breeding stock and retired Cooper in 2013 from our breeding stock and passed him on to another breeder in Vancouver.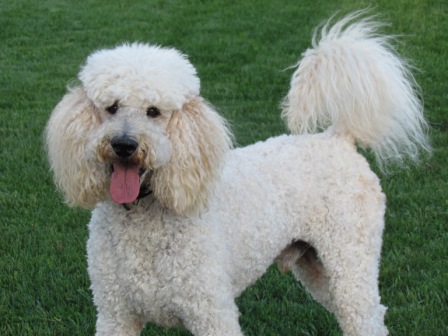 Labradoodles for sale, Kamloops,BC., Red, Apricot, Cream, Chocolate, Black, Labradoodle Puppies for Sale.