Adorable Darla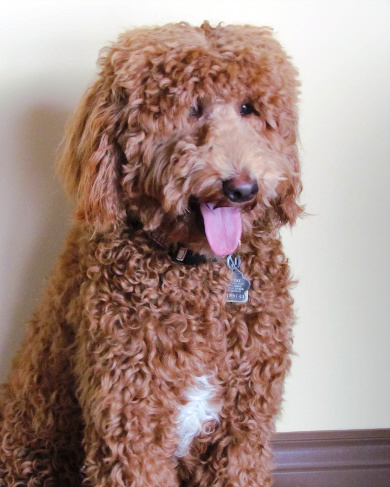 Aspen Ridge Darla is a snuggly girl

who enriches the lives of everyone who meets her!

She is daughter of Lady Sophie and Prince.

Darla lives with her guardian family "The Dawsons" in Kelowna.
The Dawsons say, "Our Darla is an absolute delight! She is sweet,
willing to please, gorgeous, non shedding, and smart, too!"
Labradoodles for sale, Kamloops,BC., Red, Apricot, Cream, Chocolate, Black, Labradoodle Puppies for Sale.