H&H Red Canon Winchester - Call Name "Chester"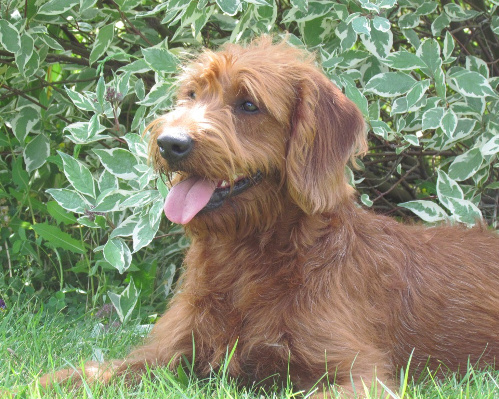 Chester is our First Generation Comedian. He loves to be right by your side and will do
any antic to make you laugh. His face gets this satisified look , "Ha! I did it. I made them
laugh!" when he achieves his goal. He loves to race around outdoors and play fetch, yet chills
out beside us indoors when gametime is over. Chester loves everyone, no one is a stranger to
him. Everyone who meets him wants to take him home, even our vet staff!
Winchester weight ranges between 40-45 pounds. He stands 17" at shoulder height.
His bone structure is very muscular, firm and broad. Chester walks and acts like a big dog,
yet has such an awesome compact medium frame.