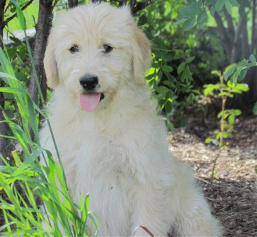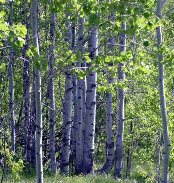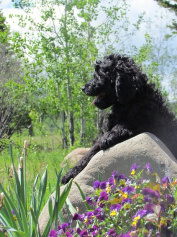 Our family home,
Aspen Ridge Ranch is settled on acres of sprawling ranchland. The driving distance is only forty minutes from downtown Kamloops, two hours from Kelowna or three hours from the Fraser Valley of Beautiful British Columbia. God has blessed us with a unique life as we enjoy the privilege of living and working off-grid. At Aspen Ridge our dogs are special friends. We love to go on long nature hikes in the surrounding hills. We choose our Labradoodle breeding stock by health, temperament, and also characteristics proven in work and play. Our whole family delights in raising adorable healthy puppies with sweet attitudes, and gentle temperments suited for your family. We welcome visits our ranch to meet our Labradoodle puppies and their parents!

Our puppies are bred to have:
A clear line of health for which we offer a two year genetic health guarantee.
A good blending of the Lab and the Poodle structural features.
A soft coat that is low shedding and hypoallergenic with less trigger scent for allergy-prone people.
Our puppies are imprinted from birth acquainting key senses with human handling by:
Touching the inner and outer ear in preparation for healthy ear upkeep.
Touching the nose in preparation for complete ease with human handling.
Turning the puppy on its back and rubbing its tummy in preparation for complete vet checks. Also to teach the puppy submission to people as this is an actively submissive position.
Gently rubbing the gums and mouth in preparation for good dental health upkeep.
Our puppies are prepared for good future grooming habits with:
Coat brushing.
Gentle bathing.
Our puppies come to you with:

First vet check.
Dewormed.
First vaccination.
MIcroChip I.D.
Puppy Care Booklet
Puppy Blanket
Our puppies are well socialized:
Each puppy is held, petted, and loved from birth to the day of placement in their new family. They are exposed to our busy family environment which encourages calm, mellow behavior with a wide age group. Our puppies learn group and one-on-one socialization, tolerance of noise, and adaptation to the many everyday activities that happen on a ranch. From six weeks on we also work on adjusting each puppy to small increments of time away from the "puppy pack" for the eventual transition to the their new family or "people pack."

Our puppies have begun preliminary crate training:
Generally each puppy is able to stay dry in their night time crate from 11 p.m. to 6 a.m. by the time they leave our ranch for their new home.
Labradoodles for sale, Kamloops,BC., Red, Apricot, Cream, Chocolate, Black, Labradoodle Puppies for Sale.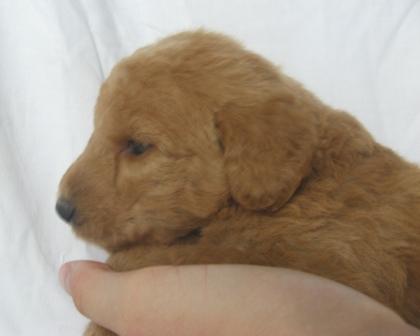 Labradoodle Puppies for sale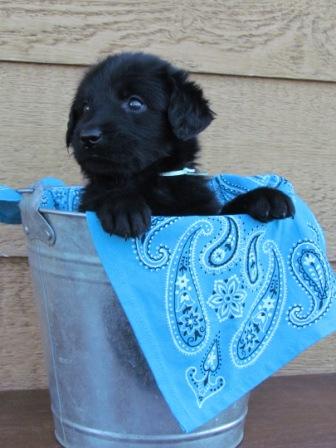 Labradoodles for sale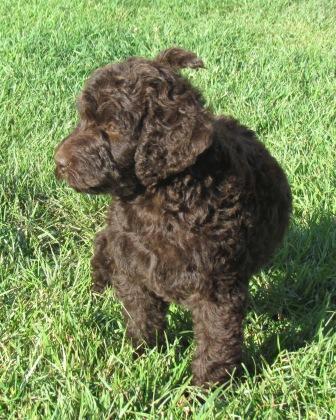 Kamloops, B.C.