Feature Families: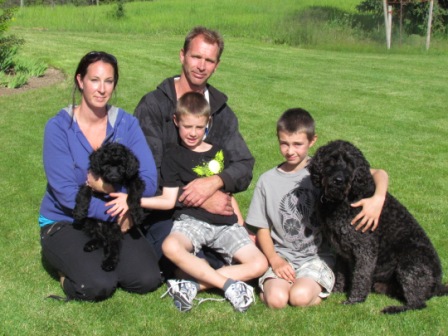 The Nicola Family became the very first clients of Aspen Ridge Labradoodles in 2007.
The Nicolas chose Baxter ten years ago
and have been truly blessed by him.
Baxter (on the far right) is Sheena & Theodore's offspring.
We were very excited when the Nicola's returned in 2012 to add Griffin to their family!
Griffin (on the far left) is Kerry & Cooper's offspring.
Labradoodles for sale, Kamloops,BC., Red, Apricot, Cream, Chocolate, Black, Labradoodle Puppies for Sale.