Welcome to our website. At Aspen Ridge Ranch our dogs are special friends and hiking companions. The adorable Labradoodle breed won our hearts with their warm, intelligent, and loving temperament! Our Labradoodle Puppies are very friendly, gentle with children, incredibly social, eager to learn, easily trained and non-aggressive. They love to sit at your feet, cuddle in your arms, go on a hike, swim, and join in camping adventures.

Labradoodles are loyal companion dogs tending to focus more on people than surroundings. When you purchase one of our Labradoodles to integrate into your family, proper care and exercise will produce a companion dog able to follow your mood and be mellow or energetic as the occasion determines. Labradoodles are cheerful, comical dogs who provide an abundance of joy!

Our goal is to raise superior hypo-allergenic puppies for you. Browse through our pages and see our beautiful Labradoodle puppies for sale. We choose our breeding stock by the individual dog's health, temperament, and also characteristics proven in work and play. We delight in raising healthy puppies with sweet and gentle temperaments suited for the whole family.
We love the Labradoodle breed's trainability and this highly visual training program is a GREAT resource to help you understand dog language and help you effectively train your puppy.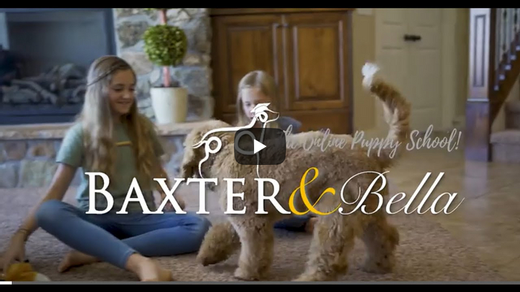 This easy-to-use and fun-to-follow online dog training program provides everything you will need in order to successfully train your new puppy and achieve better animal ownership and experience the very best in canine companionship! Inclusive of more than 65 lessons, over 100 how-to videos, printable chart & checklists, as well as lifetime access to so many other supporting resources. Use ASPENRIDGE25 as a discount code coupon.
You won't want to miss the Doodles in Touch Gallery of the cutest puppies in the world! You may also enjoy reading our client testimonials along the side bar. Please feel free to check out our purchase info page and email any questions. We Look forward to hearing from you.

"Every good gift and every perfect gift is from above"
Labradoodles for sale, Kamloops,BC., Red, Apricot, Cream, Chocolate, Black, Labradoodle Puppies for Sale.