Aspen Ridge Labradoodles has a passion for Therapy Dogs!
We have carefully chosen quality health tested parents with temperaments
that pass on therapy characteristics to their puppies.
In choosing a good therapy companion not every puppy within a litter is qualified to become a
therapy dog, but our team has been successful in choosing the ones who are able to fit the role!
Here is some of our dogs that have been trained or
are in the process of being trained for therapy or emotional support dogs.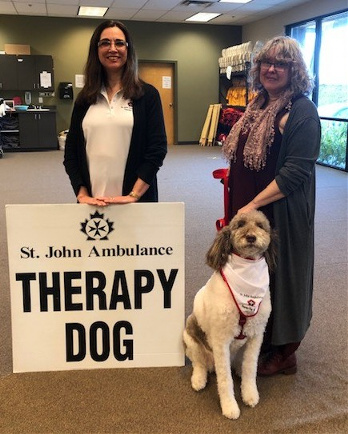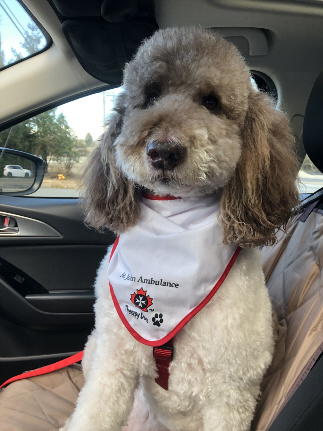 Anysia & Robbie are a Therapy Team on the Island (Robbie was a much beloved previous stud for Aspen Ridge.)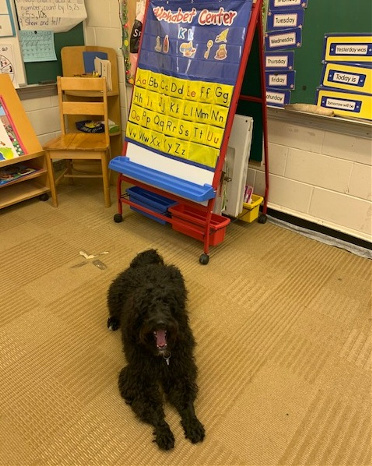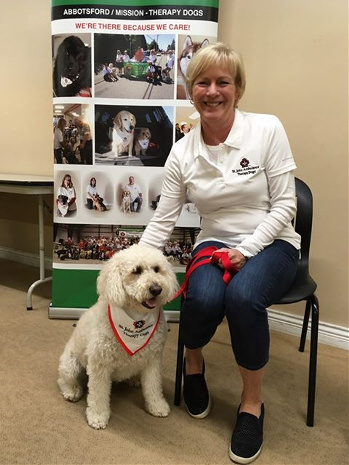 Blossom - Reading Therapy Dog in Surrey Kona & Jacqui- St. John's Therapy Team - Abbotsford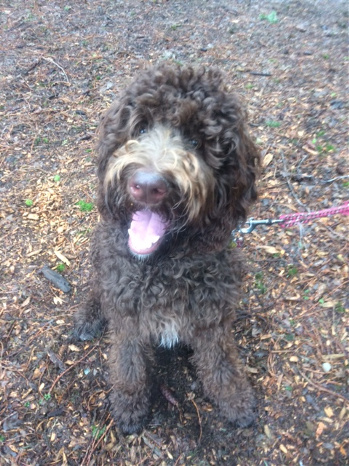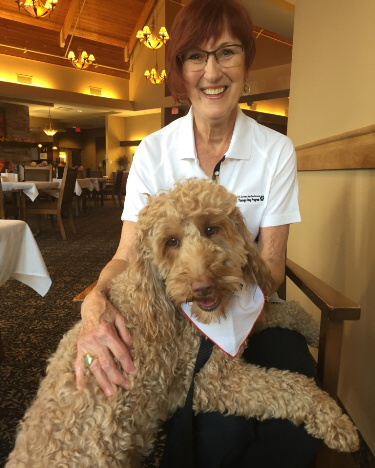 Uggy & Leslie - Pets & Friends Therapy Team Sophie & Deryn - St. John's Therapy Team - Kamloops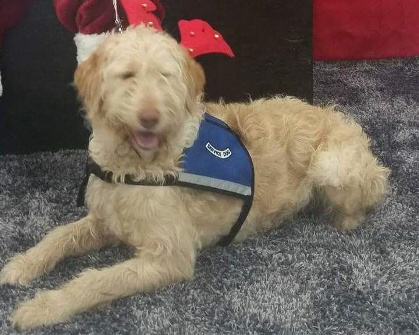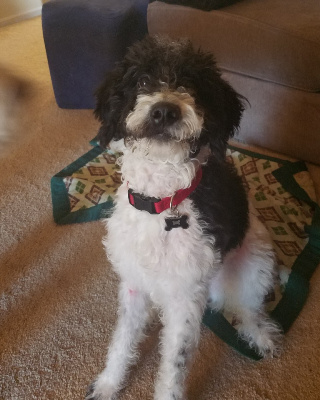 Charlie Disbility Service Dog in the Lower Mainland Oreo training as an Allergy Alert Therapy Dog in Oregon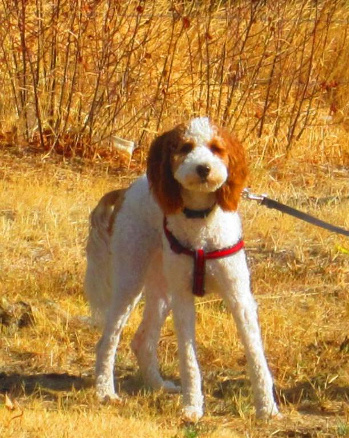 Casey's Reign - Emotional Support Dog in Kamloops Javier HighTide - Emotional Support Dog in Victoria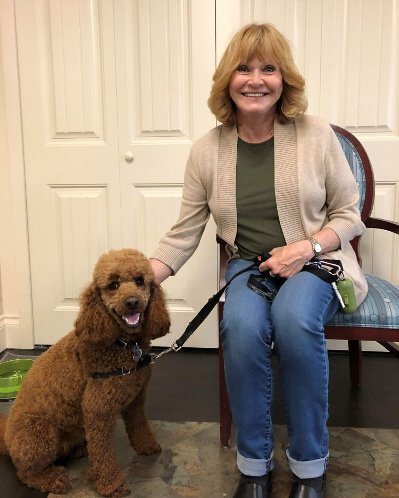 Prada & Brenda - Pets & Friends Therapy Team - Vancouver
Please enjoy this collage and join with us in celebrating the life of Icky the most wonderful Therapy Dog in the world! (Son of our beloved foundation dog -Sheena)

Labradoodles for sale, Kamloops,BC., Red, Apricot, Cream, Chocolate, Black, Labradoodle Puppies for Sale.