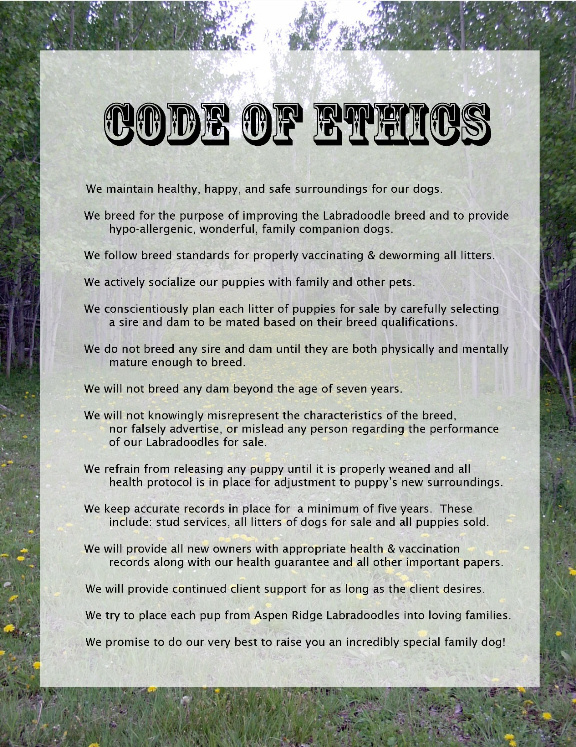 Labradoodles for sale, Kamloops,BC., Red, Apricot, Cream, Chocolate, Black, Labradoodle Puppies for Sale.

Says ....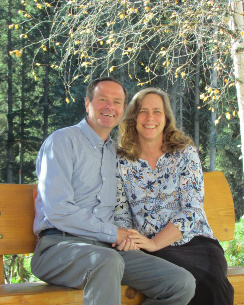 Steve & Valerie say: The past 22 years we have raised our large family in the counrty. It has been an amazing journey of learning to pioneer the land and help each child follow their talents.

Our children introduced us to a variety of animals on the ranch which enlarged our hearts in caring for these living creations of God.
Thus began a path of loving and learning all about dogs! For 14 years we have had the joy of providing amazing puppy companions for family all over Canada and into the USA.
We love to share with you the things that we have learned. Feel free to contact us with any questions you might have.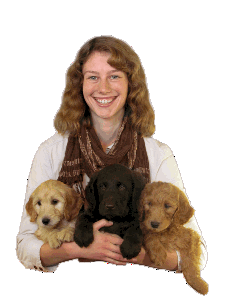 Larissa says: I simply love dogs
and they love me right back!
For the past fourteen years I have had the joy of raising, training and boarding dogs along with my family.
I am privileged to be experienced
as a canine midwife for our own dogs and others.
If I can help answer your questions,
I would count it a privilege.