Labradoodledoo Buster Brown

Buster is our handsome Australian Labradoodle from therapy lines.
He is super "in tune" with any emotional or physical illness and is right there to see
if anyone might need extra cuddles. He loves puppies and children and allows
any amount of handling with a goofy grin. Cuddles are welcome at anytime!
We are super excited to see his personality coming through to future offspring.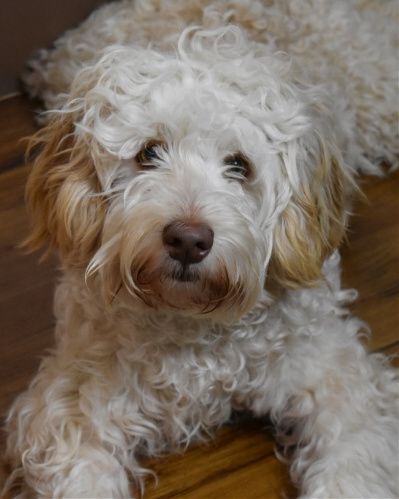 Registration:

WALA00013938

Size:

16″ tall, 35 lbs

Coat:

Fleece, non-shedding

Colour:

b/b,e/e,KB/Ky, Ay/a, S/S

Grading Scale:

Australian Labradoodle


Dam:

Labradoodledoo Velma

Sire:

Annabelle's Furfurvergnugen

Temperament:

Mellow, Happy, Adaptable, Calm

Health Clearances:

PennHip: Right DI 0.55, Left DI 0.51
OFA Elbows - Good
Clear: PRAprcd, VwD, DM, EIC
Coat: F/F
Aspen Ridge Tobias
What a gentleman! Toby waits to be told what to do and readily learned new commands. He is the
joy of his family and a pleasure to be around. He is eager to play and also doesn't mind resting and
waiting when everyone is busy. Toby is co-owned with our friends.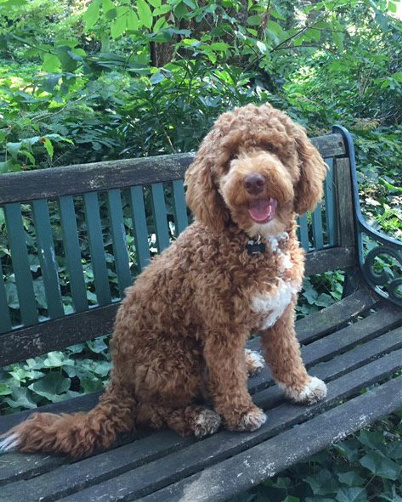 Registration:

WALA00037850

Size:

18″ tall, 38 lbs

Coat:

Fleece, non-shedding

Colour:

At/a, b/b, S/sp, KB/Ky, e/e

Grading Scale:

Australian Labradoodle


Dam:

AR Promise Josies Joy

Sire:

Labradoodledoo Buster Brown

Temperament:

Happy, Connected, Intellegent

Health Clearances:

PennHip:Right DI 0.33, Left DI 0.31
OFA Elbows - Good
DNA Clearance:Complete Labradoodle Panel clear
Coat: F/F
*AVAILABLE FOR STUD